Web of Secrets [Modern Cultivation] - Map and Characters
Map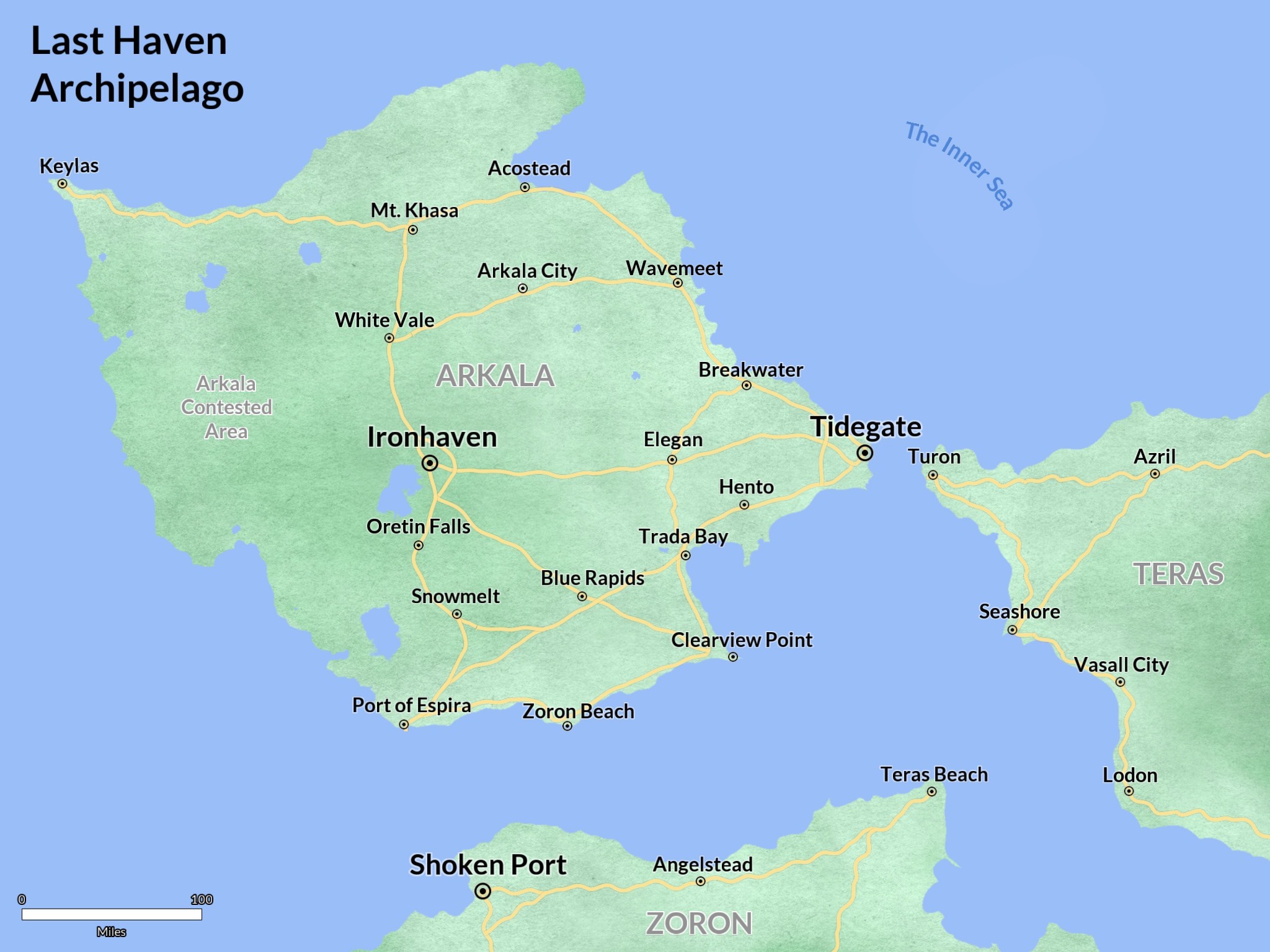 Created in Wonderdraft. This world's technology level is closer to our own, so I opted for a more modern design as well!
Characters
Name: Akari Zeller

Rank: Bronze

Age: 15

Ethnicity: Half-Shokenese, half-Espirian

Akari is a fourth-year school student at Elegan High. She has dark copper hair, dark brown eyes, and black-framed glasses. Her grades are average, but she's taught herself hacking on the side.
Name: Kalden Trengsen

Rank: Gold

Age: 15

Ethnicity: Shokenese

Kalden is the top student at Elegan High, born to one of the wealthiest families on the eastern side of Arkala. He has short black hair and dark eyes. He's currently studying alchemy, and his parents plan for him to attend Ironhaven University the following year.
The character portraits were created with Artbreeder.